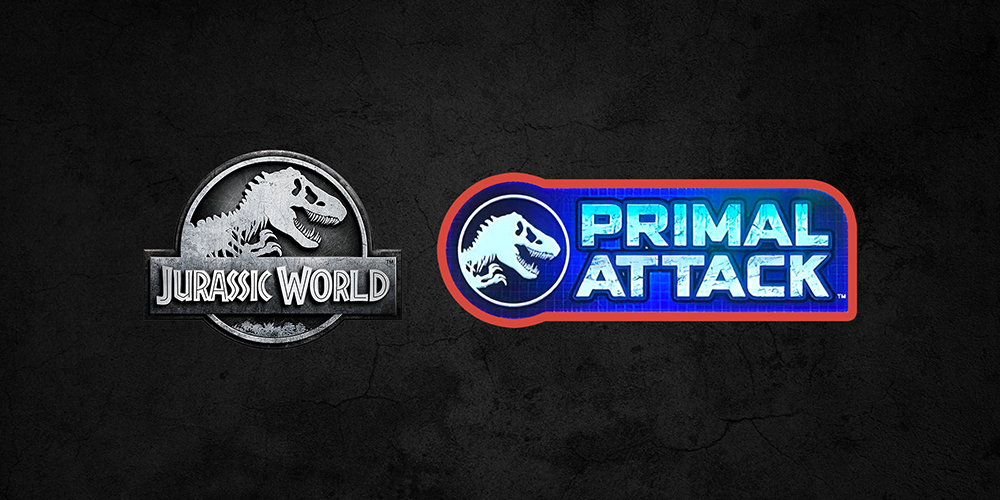 It's safe to say that fans have been impressed with Mattel's Jurassic offerings since the debut of Jurassic World: Fallen Kingdom. Last year's 'Dino Rivals' assortment introduced an assortment of brand-new dinosaurs to the line – including creatures like Dracorex, Nasutoceratops, Plesiosaurus and more. Already, now, fans are sinking their teeth into the first wave of Mattel's brand-new subline – 'Primal Attack'. Tim has already dived into some of these fantastic figures – with dinosaurs like Tarbosaurus and Cryolophosaurus already reviewed over on our YouTube Channel.
Now, however, we have been able to uncover a taste of the toys which should be arriving throughout the rest of 2020 – including some exciting new variants of existing dinosaurs which may potentially be from Camp Cretaceous! If you already follow us over on Instagram then you will have had a sneak-peek at these new figures – but, today, we are going to break them down in their entirety, and say what we are excited for!
---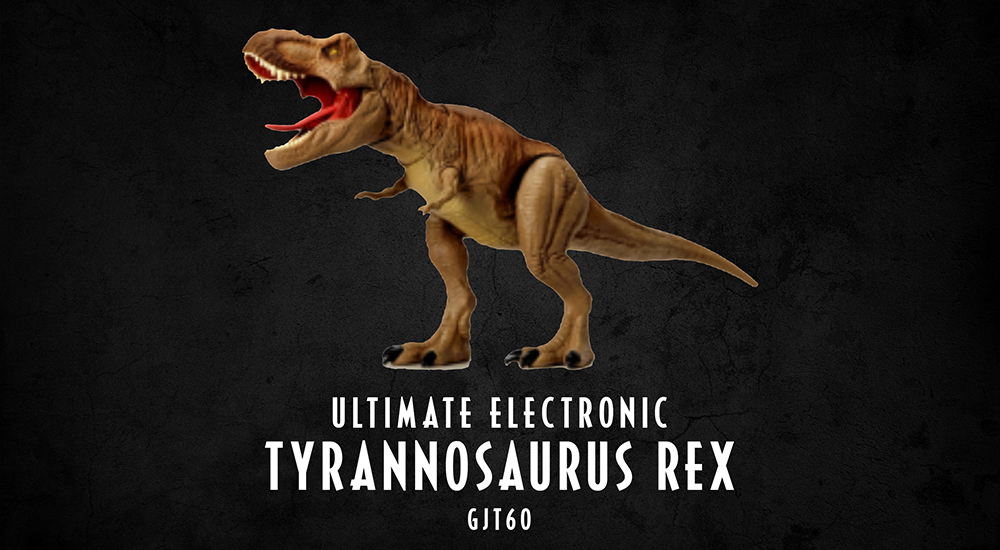 Up first in the line of new offerings, we have another rendition of the Jurassic Park & Jurassic World- styled Tyrannosaurus Rex – seemingly implying that this dinosaur may appear in the upcoming Netflix Series, 'Camp Cretaceous'. The colours here look akin to the darker tones we have already seen on the Bite N Fight T-Rex and the 2019 Version of the Extreme Chompin T-Rex, suggesting that this may now be Mattel's preferred colour palette for the dinosaur in question. Whilst we can't ascertain much from the picture we have, it is safe to say that things like the jaw still appear to have a wide level of functionality – suggesting that the electronic features will be incorporated in some way here. The biggest question currently is the size of this dinosaur – as the 'ultimate' moniker would suggest that this may be the flagship product for the year. Seeing another T-Rex around the size of the original Thrash 'N' Throw variation would be nice – especially with the newer colour scheme Mattel seem to favour.
How do you all feel about another variation of the Tyrannosaurus? Are you feeling the T-Rex fatigue, or are you excited to see what this new version may offer?
---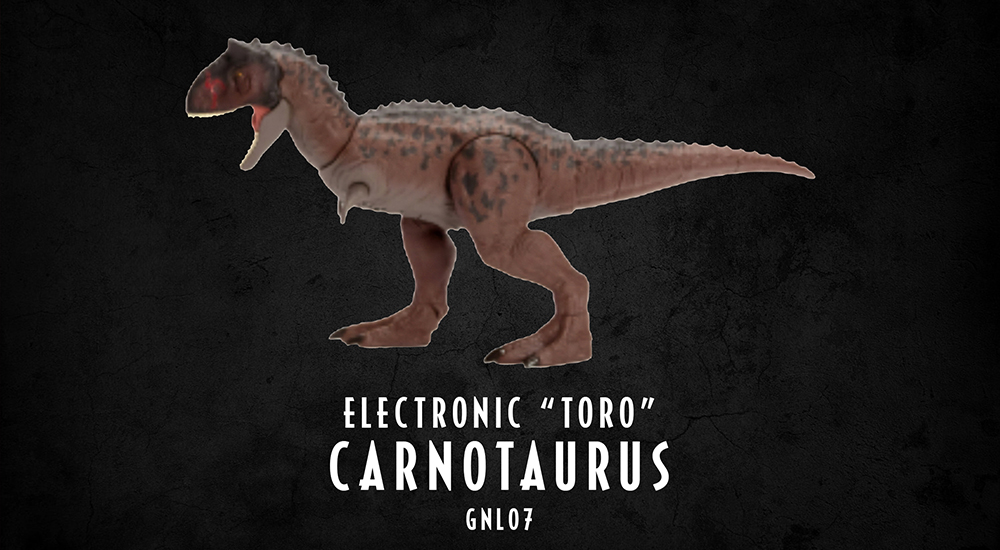 Next up we have another dinosaur which is rumoured to be appearing in Camp Cretaceous – the Electric 'Toro' Carnotaurus. Whilst the main colour of a maroon-like red looks very like the original release of the Carnotaurus in the Fallen Kingdom assortment, the underbelly and jaw here are much darker – making this dinosaur stand out from its previous release. Many of the parts here will likely be re-used from older Carnotaurus sculpts, so it will be interesting to see how the new electronic functions work within this rendition of the dinosaur. The main thing of note here, however, is the Battle Damage which appears to be present on the dinosaur's nose. Perhaps this will be a way of determining this creature as the antagonist within the upcoming show. This certainly looks like an interesting new edition of the Carnotaurus – if not massively distinguishable from the original release.
---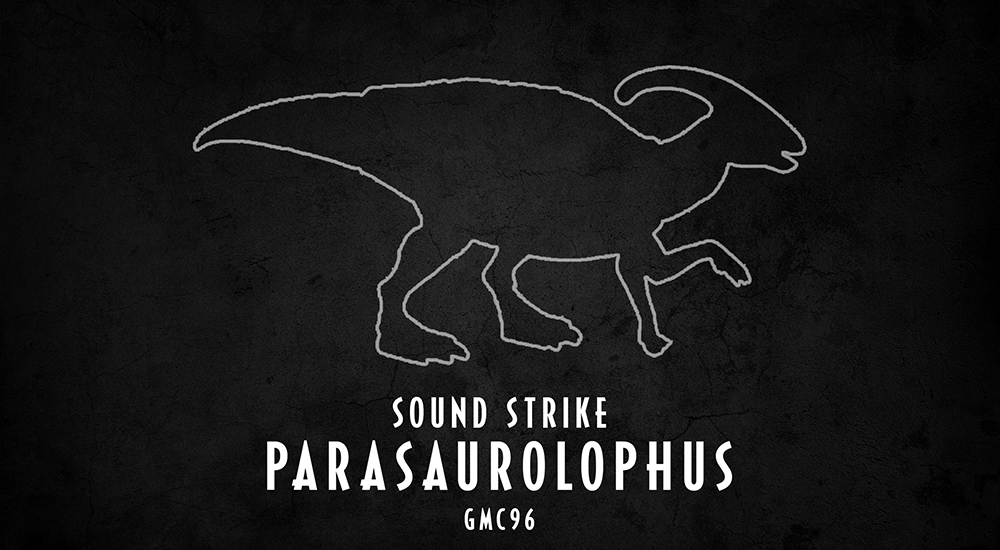 Following on from this we have the next assortment of 'Sound Strike' figures – a brand new style which has debuted in 2020 under the 'Primal Attack' line. First up is a repeat of a previously released and incredibly popular dinosaur – the Parasaurolophus. I, for one, am really excited to see what Mattel end up doing with their second rendition of this herbivore. I feel as though the first rendition of this animal was authentic when compared to its appearance within the films – so this is really an opportunity for them to get creative, and do something which we haven't seen before. I'm hopeful we may see a green Parasaurolophus – akin to the Jurassic Park 3 version of the dinosaur – as it would be nice to get another version of this figure which still fits within the canon of the Jurassic universe.
---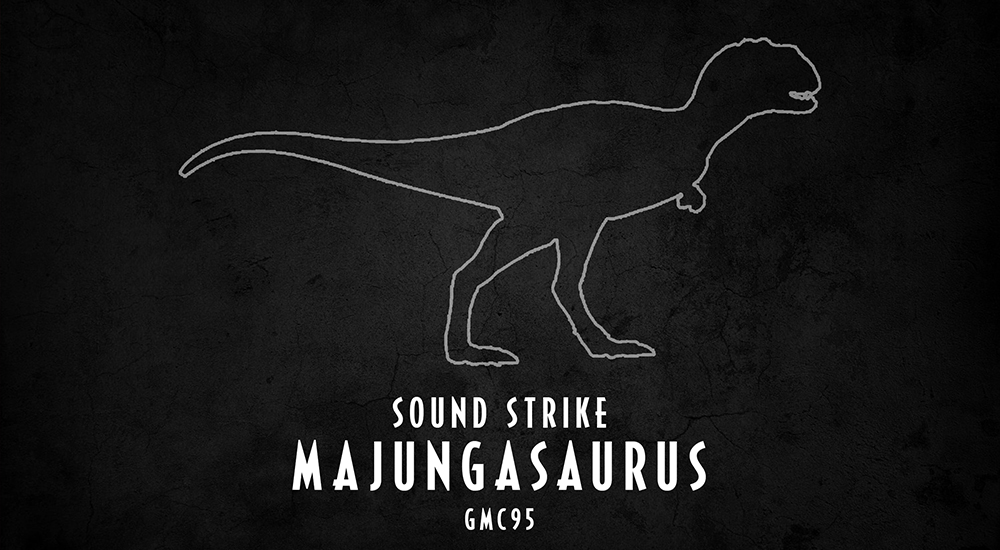 Next up we have the Sound Strike Majungasaurus – a dinosaur which we haven't seen before within the Mattel license. This medium-sized Carnivorous Theropod has appeared in Jurassic World Evolution – so I will be interested to see if Mattel's rendition of the animal takes any queues from the design which Frontier's developers created. The dimensions of the Majungasaurus are different to any of the other dinosaurs which we have in the line – so I am excited to get my hands on a theropod which feels a little nimbler than the bulkier Carnotaurus or Albertosaurus. I think this is a new dinosaur which will be popular with fans as it is often unrepresented – so I am excited to get my hands on this one when it debuts later this year!
---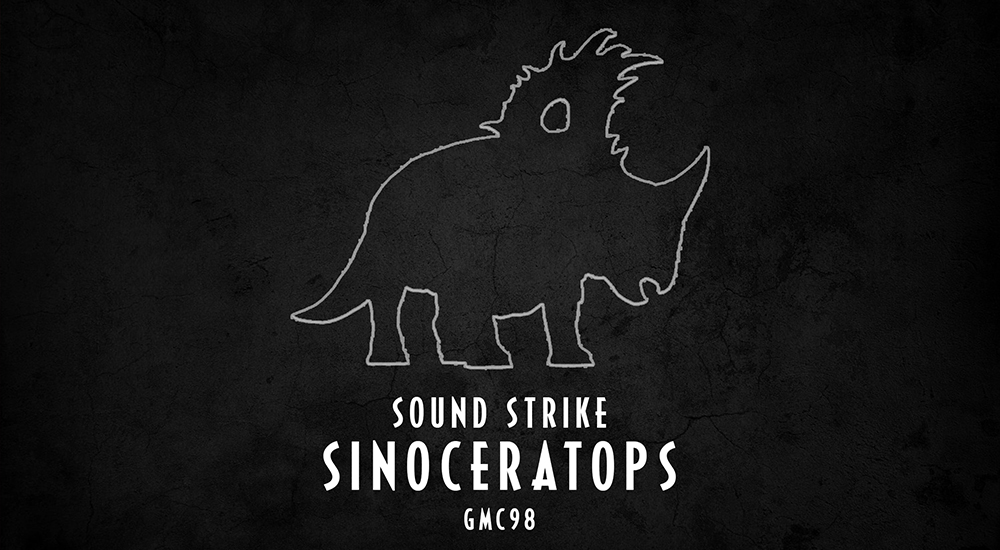 Next up we have the Sinoceratops – something which has proved divisive in the community considering that Mattel's first interpretation of this dinosaur was not the most accurate. I am interested to see the shape that this toy will take – as it is a good opportunity for Mattel to introduce an assortment of new sculpts which would make this new Herbivore much more authentic then the current version we have within our collections. On the other hand, however, it could simply be a repaint and retool of the pre-existing sculpt – something which I feel would disappoint many fans. I am excited to see which direction Mattel go, as if this is something along the lines of a brand-new sculpt, then I imagine that Toy Photographers will have a lot of fun recreating some of the scenes which this dinosaur featured in during Fallen Kingdom.
---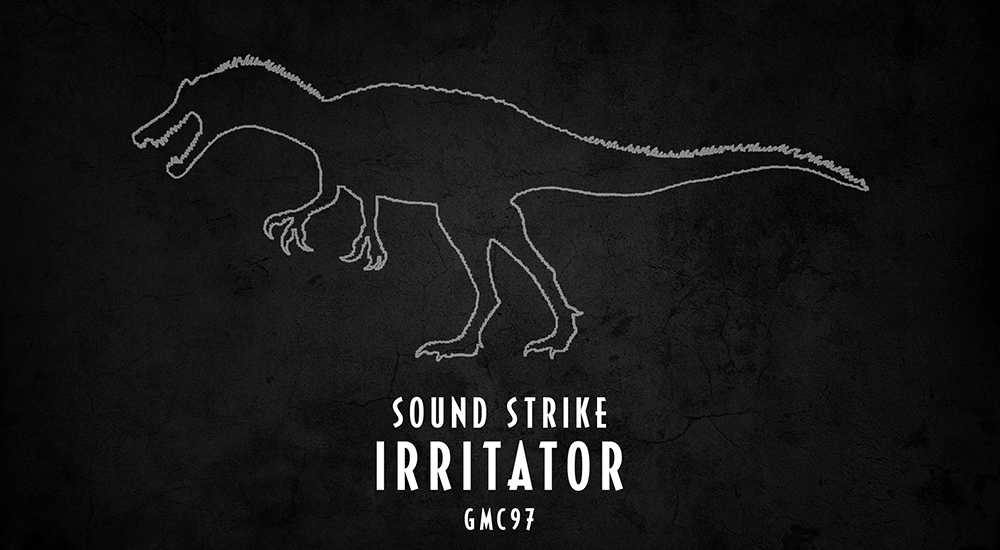 Lastly in the assortment of Sound Strike offerings we have the Irritator – a popular dinosaur which was originally supposedly going to appear within Fallen Kingdom in some capacity. A popular dinosaur, and another one with some unique dimensions and appearances when compared to the other dinosaurs already available, it is safe to say that this is likely to be another popular dinosaur with fans who have collected the line thus far! It is great to see so many brand-new medium sized dinosaurs coming in this wave, as I think they will really resonate with collectors
Which Sound Strike figure are you most excited for?
---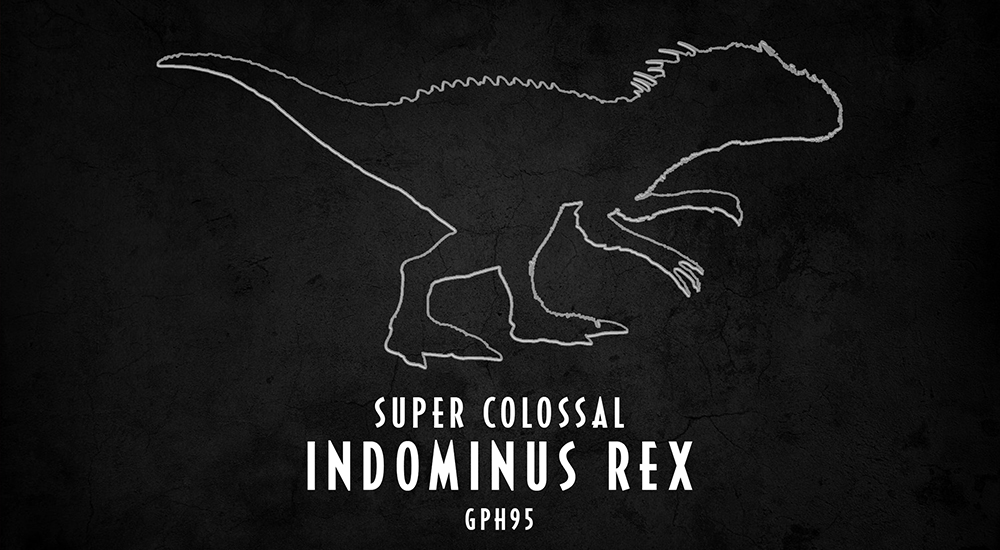 They say to always leave the big guns till the very end – and if the reveals are accurate, then it looks as if the Indominus Rex will finally get the Super Colossal treatment to give our Super Colossal Tyrannosaurus Rex a worthy foe. This is very exciting – not just because it will be a large-scale rendition of the Indominus Rex, but also because it is likely to be the closest we will come to receiving an Indominus Rex in scale with the Amber Collection – meaning that Charlie (alongside Blue and Owen when they release) may soon be able to square off against an Indominus Rex in your larger-scale dioramas. I also think it is great to see the Indominus still getting so much focus as a benchmark of the 'World' franchise – clearly building upon the success of last year's Destroy 'N' Devour Indominus, which is also receiving a Primal Attack repack.
---
So, what do you think about Mattel's latest offerings for the line? Are you excited to get your hands on them? Let us know in the comments below, and stay tuned to Collect Jurassic for more toy news as soon as we get it!