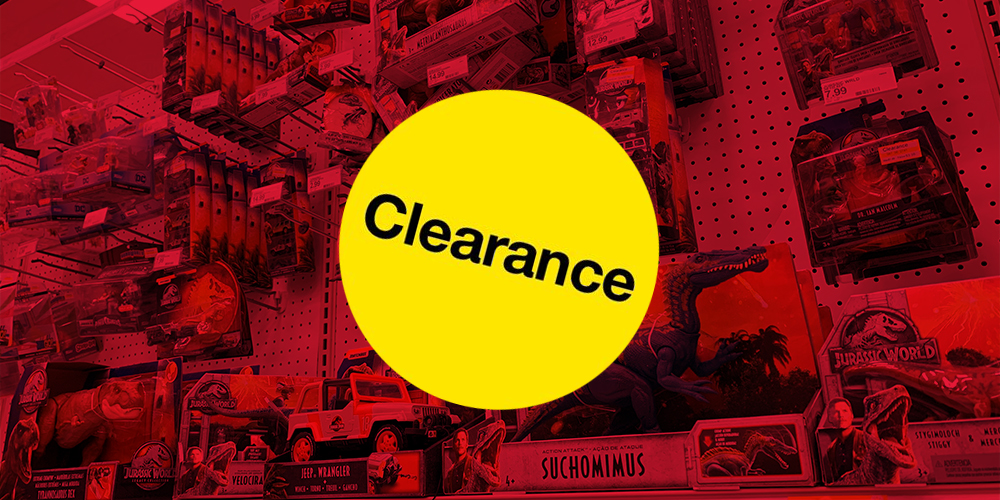 This week, Target stores across the US have begun massive clearance sales on many Jurassic World toys from Mattel. The markdowns effect several different assortments including Legacy Collection, Matchbox and other mainline Jurassic releases. No doubt this initiative is clearing the way for a Spring reset in the toy section, where we'll hopefully see more Dino Rivals figures like Dual Attack and Mega Dual Attack dinosaurs that have been sorely missed at Target stores.
Prices may vary from store to store (with some stores yet to even begin the clearance sale), but in Chicago most items were marked down by 50% or more. Even the rather large Legacy Collection 5 Pack, normally $49.99, was down to $24.98.
It does appear some of these assortments won't be making a return after the sale, specifically the Legacy Collection human figures and the Action Attack dinosaurs. So if you haven't grabbed those releases yet or are looking to stock up one more Jurassic at cut-rate prices, it's time to head to Target! Below is a gallery of mark-downs we found near Chicago, IL, but again prices may be different depending on store location.