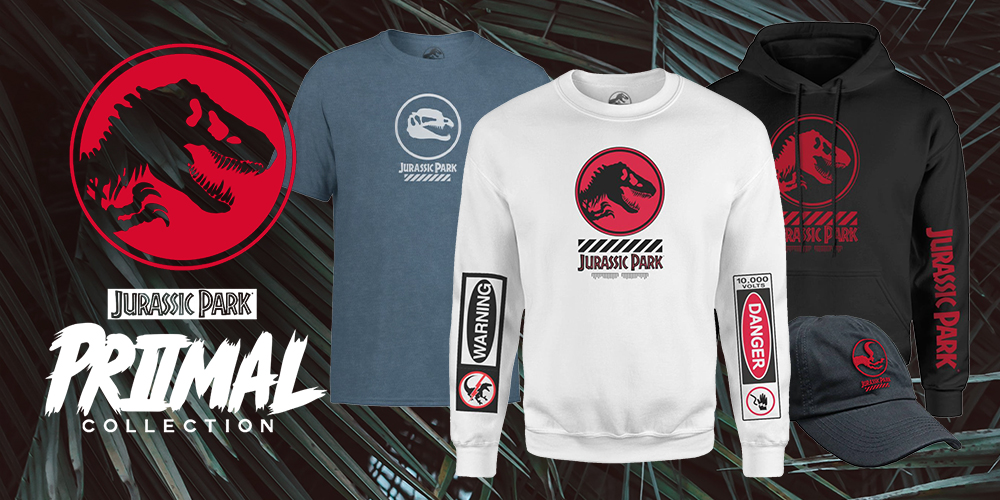 Does it get any better than classic Jurassic Park? As many contemporary collector's know, we live in a Jurassic World since the new films began releasing in 2015 — meaning most if not all of the Jurassic merchandise and collectible options available usually center around that newer aesthetic. Enter online retailer Zavvi, who earlier this year debuted their apparel and accessory-based Jurassic Park Primal Collection to much fanfare in the community. Praised for its refreshed take on vintage visuals from the 1993 film, the collection quickly became a fan-favorite for its faithful take on Jurassic Park. When we heard Zavvi was coming back with a 'Part 2' of this collection, we couldn't wait to get eyes on it and now its finally here!
Launching today, Jurassic Park Primal Collection's new apparel line looks absolutely fantastic! Zavvi has definitely knocked it out of the park this time around, leaning heavily on the original dinosaur paddock iconography from the film. Timeless graphic elements like the "Warning: 10,000 Volts" sign are cleverly executed across unisex t-shirts, sweatshirts and other accessories. While the previous Primal Collection line also relied heavily on Jurassic World-based designs, we're thrilled to see Zavvi moving away from that in this latest launch.
Also releasing this month alongside the clothing line is an extremely limited edition Jurassic Park Screenprint by artist Mark Bell, limited to just 100 copies worldwide! This beautifully rendered poster depicting the Velociraptor from Jurassic Park also features film credits along the bottom for that cinema poster authenticity. As amazing as this looks on the screen, we can't wait to see it in person! Each print is numbered and hand-signed by Bell, and will ship later this month.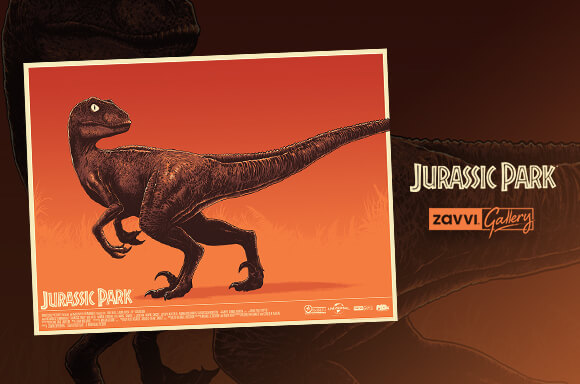 Head over to Zavvi to check out the rest of the Jurassic Park Primal Collection, and snag some of their killer apparel designs for yourself! Plus, save 20% off your clothing order with promo code "COLLECTJURASSIC20", or save 10% off sitewide with code "COLLECTJURASSIC10". Happy hunting!
SHOP NOW!