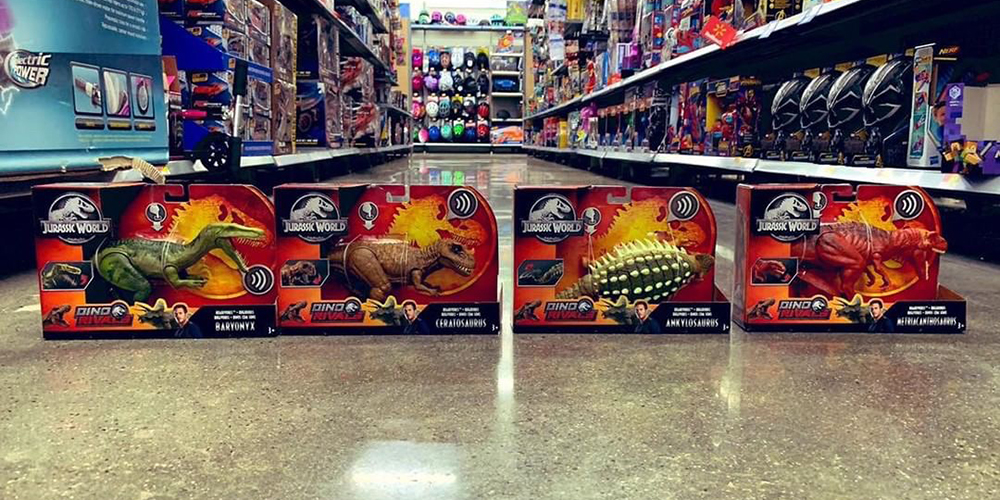 Fresh off the heels of the Wave 3 Dino Rivals Attack Packs arriving in Walmart stores comes news of more new Mattel Jurassic toys hitting shelves at the US retailer. The 2019 Roarivores figures, which we first previewed at the NY Toy Fair, have been showing in herds at Walmart stores across the US.
Sightings in California , Oklahoma, Texas, Illinois and many other states indicate a wide release for these latest toys, at least in Walmart stores. For a closer look at this refreshed dinosaur lineup, check out our friend Victoria's excellent video review below:
As always, get in touch with us with your toy sightings via email, Instagram, YouTube, Facebook or Twitter so we can help spread the latest news on new toys and their availability. Happy hunting!
Article photo courtesy of @themovieposterguy.