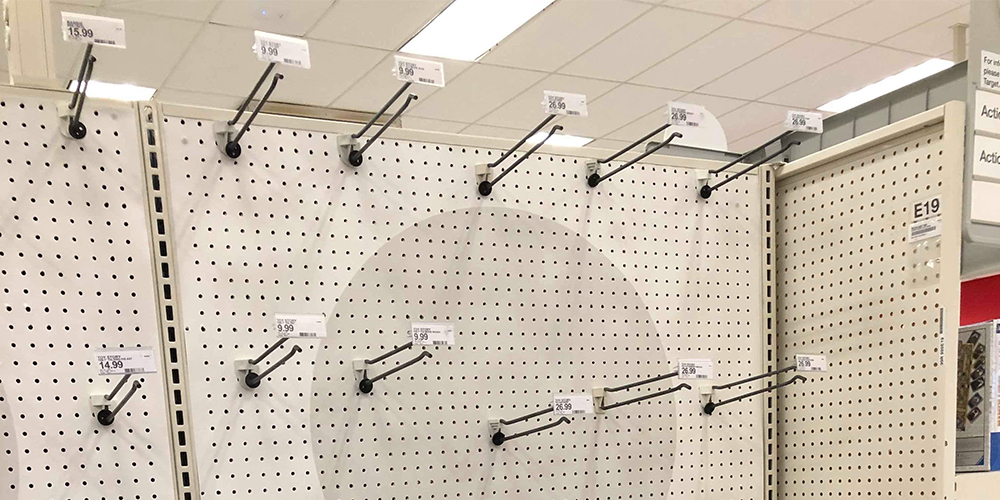 It's been one heck of a run! After enjoying a full year of its prime location at the front of the toy aisle in most US department stores, Mattel's Jurassic World toys are seeing reduced shelf space father back in the toy aisle. With newer, fresher film properties like Marvel's Avengers Endgame and Toy Story 4 to consider, retailers like Target and Walmart are shifting their merchandising layouts this spring to give more space to the latest releases—while still maintaining an in-store presence with Jurassic.
This move comes as no surprise during an "off" year with no Jurassic movie in theaters, but some of the more dramatic shelf space cuts have resulted in some Walmart stores only carrying a handful of items. However, even this shift is temporary as we move into the summer and fall shopping seasons. With many of Mattel's bigger Jurassic items yet to be released, we expect stores to continue to carry an increasing amount of new toys from the popular toyline.
Even so, it would seem that websites like Amazon and Entertainment Earth are offering an unprecedented amount of preorders for upcoming Jurassic toys. Online distribution may be expanding during this period in an effort to offset smaller in-store offerings, which may frustrate some collector's who prefer the thrill of the hunt. Either way, Mattel's Jurassic World toys are still proving to be a commercial success as you'll see in our next article., with more new items planned through the release of Jurassic World 3 in 2021.
Be sure to stay tuned to Collect Jurassic for the latest news and updates on both in-store and online availability!