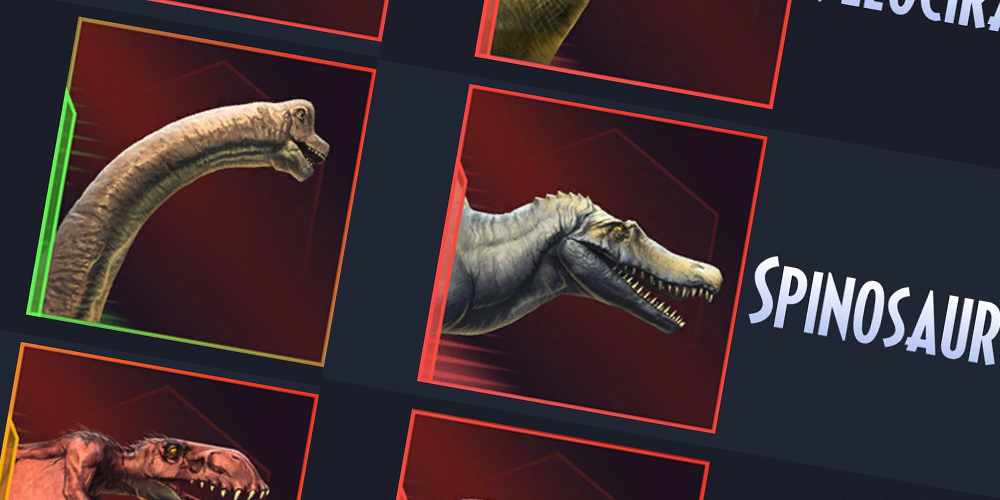 Our latest source for Mattel Jurassic World toy reveals is actually an official one: The Jurassic Facts app that is available for both iOS and Android devices. The app, which allows collectors to scan in digital versions of their dinosaur figures, recently updated and now includes fresh looks at hotly anticipated figures like the Battle Damage Spinosaurs and Legacy Collection Brachiosaurus. What's more, the app also has listings for many figures we didn't know about. All-new versions of Suchomimus, Proceratosaurus, Velociraptor, Triceratops, Baryonyx and more are all due to be released according to the update.
We expect many of these "new" versions of existing species to be repaints or retools, which as a whole may be disappointing news for some collectors. Repaints are a necessary "evil" for larger toylines, but the sheer amount of these kinds of releases as of late has been frustrating for many. With fewer and fewer original molds coming out, Mattel will need to work harder to keep collectors of all ages engaged and avoid repaint fatigue.
Click through our gallery below to see the entire Dino Rivals toyline as it appears in the app, just note the new releases are intermixed with toys that are already available.