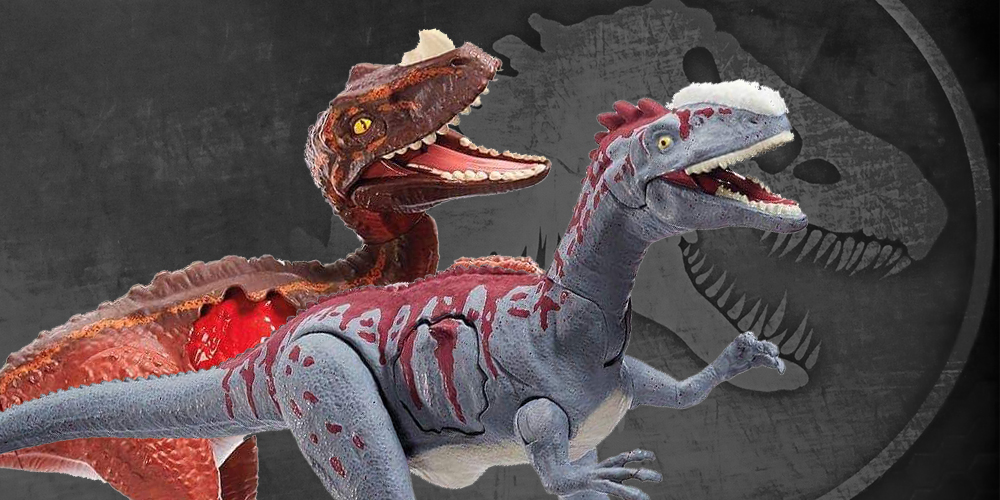 Thanks to the internet sleuthing of our friends over at Jurassic Outpost, we're starting to get a better glimpse at some of the new Mattel Jurassic figures that were recently uncovered in the app update. These latest images show off a new wave of Battle Damage figures, which would be Wal-Mart exclusives in the US. We have yet to see any 2019 Battle Damage figures like the Plesiosaurus show up on shelves here, so it's anyone's guess when these latest toys may appear. In the meantime, feast your eyes on these photos pulled from Target Australia's site (where they are apparently exclusive in that country.
While Herresaurus is somewhat of an unremarkable repaint, the Battle Damage Monolophosaurus was previously only available in a two-pack with an Extreme Chompin' Rex. This redeco marks the third figure for this species. The final figure, Proceratosaurus, appears to be a slight re-tool of the Attack Pack version with added articulation. The neck ball-join is an especially nice touch on this release.
Again, with no sign of any newer Battle Damage figures coming to the US it's hard to get too excited by these latest reveals. We'll keep you updated on any new developments on that front here on collectjurassic.com.