After its surprise announcement before the New York Toy Fair in February, LEGO Jurassic fans have been anxiously awaiting the release of the Legend of Isla Nublar TV series and its accompanying building sets ⁠— the latest in LEGO's zany take on the Jurassic World franchise.  Now the wait is finally over, with the first episode debuting on Nickelodeons YouTube channel ahead of the show's debut on Saturday, September 14th.
As previously reported, the sets have started to show up in stores in the past few weeks as well. We've linked where to buy those sets online below, but first find out more about LEGO Jurassic World: Legend of Isla Nublar via the official show description:
Set in 2012, newly hired animal behaviourist, Owen Grady, and Assistant Manager of Park Operations, Claire Dearing, team up on Isla Nublar to deal with everything the Jurassic World park throws their way, including runaway dinosaurs, ongoing construction to expand the park, throngs of tourists, unpredictable tropical weather and an impulsive boss!
In LEGO Jurassic World: Legend of Isla Nublar, there's also a mysterious saboteur with surprising ties to the park's past who is on a quest to find a legendary treasure and destroy Jurassic World forever. What could possibly go wrong? Well…everything.
The 13 episode series will air on Saturdays at 11:30am (ET/PT) starting on September 14th.  Check out the new LEGO sets inspired by the show in our preview article and grab them for yourself at Target, Walmart, Entertainment Earth and the Official LEGO Shop at the links below.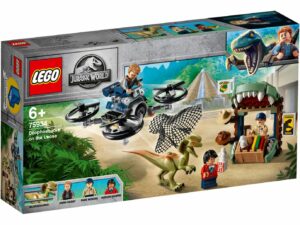 75934 Dilophosaurus on the Loose | 168 pieces | $19.99 USD
Available at Target | Walmart | Entertainment Earth | Official LEGO Shop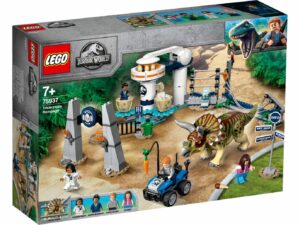 75937 Triceratops Rampage | 447 pieces | $59.99 USD
Available at Target | Walmart | Entertainment Earth | Official LEGO Shop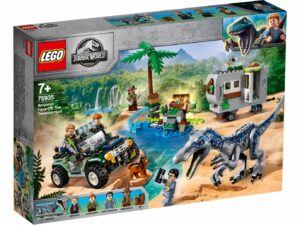 75935 Baryonyx Face-Off: The Treasure Hunt | 434 pieces | $59.99 USD
Available at Target | Walmart | Entertainment Earth | Official LEGO Shop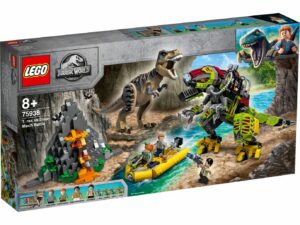 75938 T. rex vs Dino-Mech Battle | 716 pieces | $89.99 USD
Available at Target | Walmart | Entertainment Earth | Official LEGO Shop