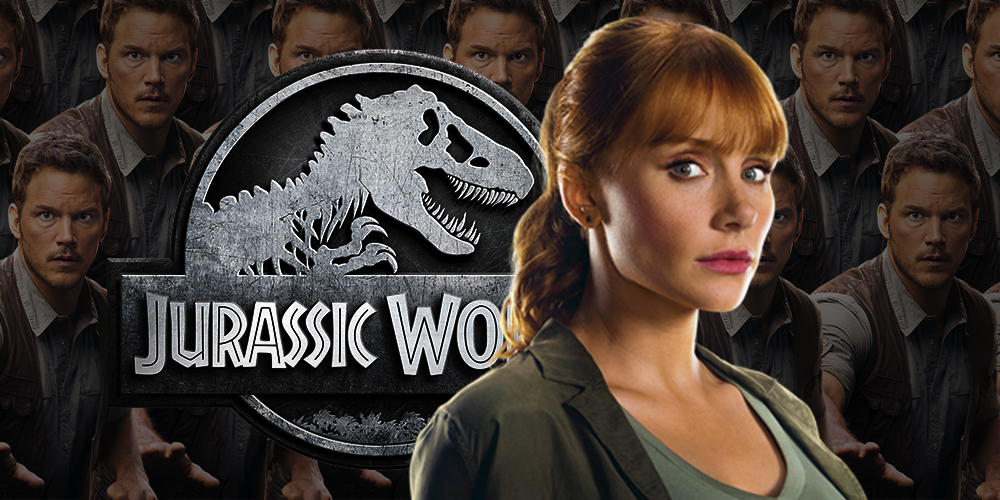 On Saturday, August 24, 2019, Collect Jurassic shared new images of Mattel Jurassic World 2020 product from their upcoming Primal Attack campaign.  The images included boxed art for the Massive Biters Tarbosaurus.  With a redesigned packaging expression, the Tarbosaurus's box portrays Isla Nublar's rugged terrain with electric fencing running the span of the packaging.  Dramatic colors bring the stunning imagery to life. At the bottom, we see a demonstration of the Tarbosaurus's biting feature, as well as, for the third year in a row, Chris Pratt's Owen Grady.  As was the case in 2018 with the Fallen Kingdom line, Owen is joined by Velociraptor Blue.  While it is worth nothing that this is not an officially released image from Mattel, it is also worth stating that the first images of Dino Rivals packaging that leaked a year ago ended up being 100% final.  As such, there is little reason to doubt that this Primal Attack packaging will at least be very close to the finished product. 
The appearance of Owen on the product packaging is unusual.  It does not feel essential, and in a year in which (much like 2019) there were few to no human basic figures in the toy line, makes for an even more confusing addition.  Mattel has stated that 2020 will be a year that focuses on the dinosaurs in the 3.75-inch range. If so, then why not let the packaging focus only on the dinosaurs as well?  Sure, Blue is a dinosaur, and she might look OK without Owen next to her. The packaging would also be fine without Blue, though. It's a sort of callback to 2018, when the two of them featured on the packaging together.  In 2019, Owen featured alongside Rexy and a Triceratops in the Dino Rivals lineup. 
Perhaps the biggest issue with Owen on the product packaging is the fact that, according to Jurassic World and Jurassic World 3 director and co-writer Collin Trevorrow, Owen is not the protagonist of the story.  Sure, he may have received top billing on the previous two films since he was the biggr star to feature in them, and yes, he has appeared on more of the marketing of the new films than any other character.  But it is actually Bryce Dallas Howard's Claire Dearing who, according to Trevorrow, is the central protagonist of the new trilogy. It is her character that experiences a transformation over the course of the series.  Owen, on the other hand, aside from perhaps being a bit more cynical, is more or less the same person he was at the start of Jurassic World.  (Where their characters go in the next film remains to be seen, of course.)  Some might cite Pratt's top billing on the films, his image on the posters and covers of the Blu-ray discs, and his prominence in the marketing as reasons for him to also appear on toy packaging.  And while these are valid points, they do not change the fact that the person in charge of these new films considers him to not be the protagonist. They also do not account for the fact that on occasion, the protagonist does not receive top billing.  In 1989, Jack Nicholson, who's Joker was the villain in Batman, received top billing over Michael Keaton's Batman as he was the larger star at that point.  But back then, Keaton still appeared on most of the marketing for the film, including the toy packaging.
Given this information, there is only one logical reason for Claire Dearing being maligned in the marketing of the Jurassic World films and the Mattel toy line: sexism.  
In spite of Pratt being the bigger star and perhaps being seen by Universal as a more viable marketing tool, the reason Owen is on Mattel's toy packaging and not Claire comes down to Claire being female.  The sad reality is that this is not anything new. For decades, toy companies have marketed "boy's toys" to appeal to what they may traditionally perceive as their target demographic. For ages, Star Wars skimped heavily on female action figures.  From 1995 to 1999, before the launch of Star Wars: Episode I, hundreds of action figures had been produced.  Of them, only a handful were female. This tradition carried into even the prequel era, though that began to change in the later 2000s.  Of course, that has drastically changed with the Star Wars sequel trilogy and spinoffs.  Other lines, such as Kenner's various Batman toy lines from the late 80s to the mid 90s, were also extremely light on female characters.  With Bandai's early Mighty Morphin Power Rangers figures, they gave both the pink and yellow rangers the same bodies the male figures had, obviously resulting in a much more masculine physique.  The lack of female figures was of course also present with Playmates' Teenage Mutant Ninja Turtles line.  Sure, some of these films and TV shows may have had far fewer female characters at the forefront, but the marketing still focused on males even when major players like Catwoman, Rita Repulsa, or April O'Neil were prominent.  Undoubtedly, the same is true with Claire Dearing. Despite her being our protagonist in this new Jurassic trilogy, the tough, rugged masculine male character who swoops in to save the day on more than one occasion gets the attention on account of his biology.
For further evidence of Owen getting special treatment over Claire in Mattel's toy line, you simply have to visit the toy aisle.  If you are fortunate enough to have a store that still carries human basic figures, you will see that Owen is more widely available than any other character.  In fact, since Mattel's Jurassic World toy line began, Owen has been made available in various single basic figure packs, multipacks, and other assortments a total of eleven times.  Claire on the other hand, has only been released three. For those who have been tracking this toy line since its release, you will not be unfamiliar with the stories of Owens crowding the pegs at local retailers, while Claire figures are nearly impossible to find.  My own experience has been that I have only ever once found the basic figure Claire at retail, and that was at a JC Penney store. (The figure itself had her lips painted right below her nose, making her look as if she had a mustache. Perhaps if she really had a mustache she would be more prominently featured in the toy line.)  Like a couple of the Owen basic figures, that release was also reissued in Dino Rivals packaging for 2019. The second version of Claire was available in a Story Pack, along with a gyrosphere. It was a fantastic set that only remained at retail for a few short months following the film's release. Oftentimes, the figure had been ripped out and stolen.  There is never an excuse to steal, but perhaps this may have been because the basic figure was so hard to find at retail, and a certain, unscrupulous bunch did not want to pay $15 for Claire.  
The placement of Owen on a pedestal over Claire goes far beyond Mattel and its toy line.  As I alluded to earlier, Owen has received top billing on both Jurassic World and Jurassic World: Fallen Kingdom.  On one of the official posters for Jurassic World, also used for the Blu-ray release, Owen is in the jungle riding alongside his Raptor Squad.  It's a great moment in the film, but so too was the one in which Claire boldly holds up a flare to attract the T-Rex out of her paddock.  On the official poster used for Fallen Kingdom, which was also used on the Blu-ray, both Owen and Claire are featured in the middle of a chaotic moment on Isla Nublar.  However, Claire is seen clutching to Owen like a damsel in distress. In the film, this never happens. We can also use the Trends Fallen Kingdom 2019 16-month calendar to further illustrate the celebration of the male character, which featured Owen for three different months.  When I inquired with Trends about this, their response was: "The entire calendar focuses on the dinosaurs, instead of humans.  We're sorry you're disappointed and will pass along your concerns to our calendar team."  This in spite of the male character who is not the protagonist being featured on three months.    
One of the strangest things about focusing this toy line towards boys is that dinosaurs appeal to more than just one half of the human population.  Like dogs, cats, and basically all animals on the planet, they are universal. Not only do we share our planet with a variety of species on all ends of the Earth spectrum, but we also care for them equally.  We would not say that boys like animals more than girls do, or that they care more about the environment, so why would we say the same about dinosaurs? While our interests may change and evolve as we grow, most of us still care for our planet and the life it has hosted over hundreds of millions of years.  There are many of us who still love dinosaurs and Earth's creatures the same as we did as children.  
At the end of the day, this is the year 2019.  Women are in fashion. Prioritizing men over women is out of style.  The name of the game is equality and fair representation. Plenty of companies have recognized this and have changed their tune accordingly.  And while it might be good business for Universal and Mattel to promote the brawny man over the calculated, polished woman on her own personal journey over the course of these films, it is never good business to alienate your audience and play into age-old stereotypes more befitting of the 20th century.  If Owen is going to be on Mattel's Jurassic World toy packaging, then Claire should at the bare minimum be there with him.  While it may seem trivial to take issue with toy packaging, it is important to recognize that the issue extends much further than that, and that this is merely a symptom of a far greater problem.  And to me, that is worth mentioning.