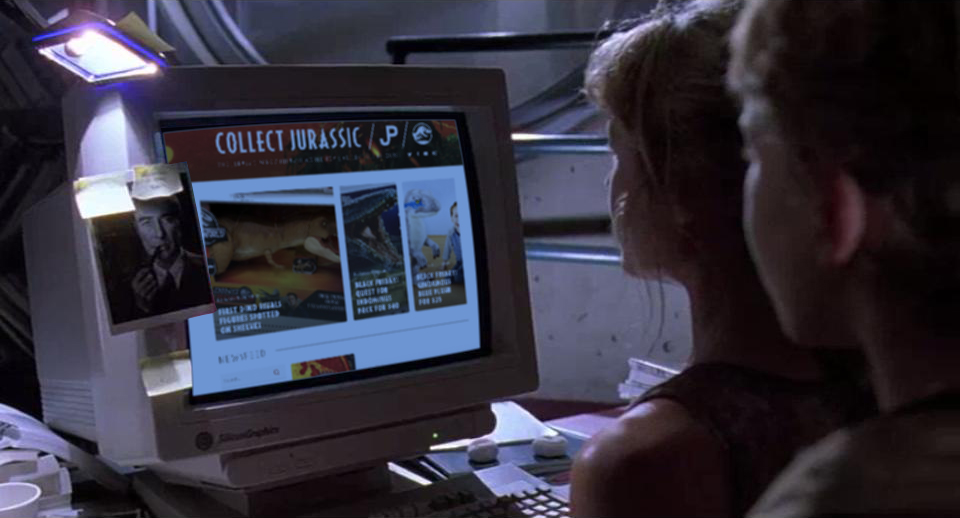 Welcome, everyone, to Collect Jurassic! With the launch of this website, we hope to become the online destination for Jurassic collectors both new and old. And we've spared no expense.
We've been collecting all things Jurassic for a long time. After 25+ years, the arrival of Mattel's Jurassic World toyline has given way to a thriving collecting community once again. It's an exciting time—one that has created an amazing opportunity to to connect and inform Jurassic collectors across the globe.
At its launch, Collect Jurassic will be covering upcoming release news, publishing photo features and spotlighting community content that's right up your alley. And that's just the beginning. In 2019, Collect Jurassic video reviews, podcasts and an extensive collectible database are all on the menu.
So, who's hungry? Take a look around and be sure to give us a follow on Instagram, Twitter, Facebook and Youtube—you won't want to miss a thing!