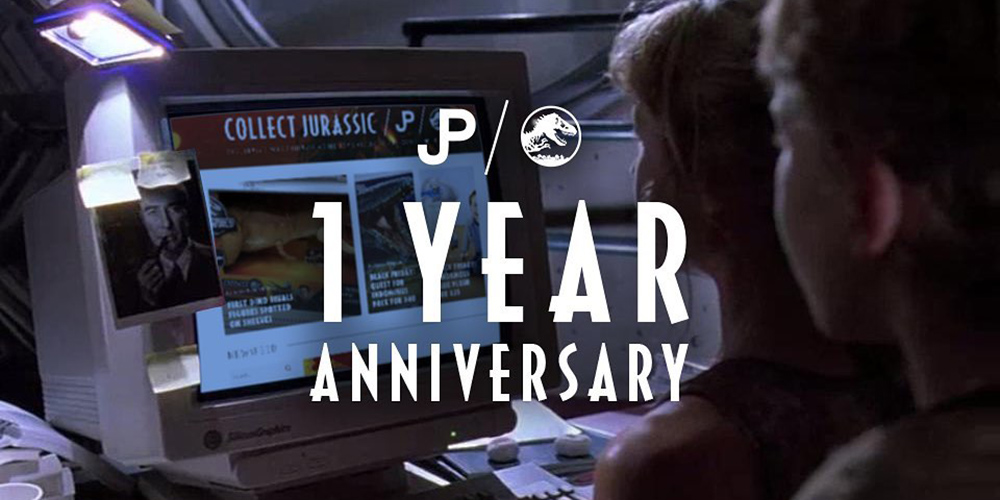 Collectjurassic.com officially launched December 1st, 2018 — one year ago today! And what a year it's been for our little website as well as the always growing Jurassic collecting community. Major toy releases, mind-blowing fan projects, Toy Fair in NYC, launching a podcast, covering San Diego Comic Con from across the ocean, and so many other exciting developments from the last 12 months! The website has evolved so much in that time, and I'm excited to see where the next year takes us. We absolutely must thank all the followers, subscribers and visitors for all of your support in this dinosaur-sized endeavor. Collect Jurassic would be long extinct without you!
Heading into 2020, we have continue to have big plans for Collect Jurassic: the development of an all-new platform Jurassic trading platform on our Facebook page, all-new content (not just news and reviews) heading to our YouTube channel, a second season of the popular Collect Jurassic World Podcast, and many more surprises yet to be revealed. And yes, a comprehensive database for Jurassic toys is still in the works — its been a colossal process creating a user-friendly experience and we want to get it perfect before it goes live. Stay tuned for updates on all of these exciting projects right here on collectjurassic.com.
Again, we're so grateful for the Jurassic community's continued support of this website and our Instagram, Twitter, Facebook and Youtube pages. Thank you and happy hunting!